This month I thought I'd use the
PinAddict's Pinterest Challenge
to force myself to do something I keep pinning, but never do - that is, put my hair up. Anyone who read my post on my
thick hair
, will know that styling it can be a bit of a struggle. This, combined with my inability to grasp that things that happen in the mirror are a mirror image of what I'm doing has led to years of nothing more adventurous than a ponytail.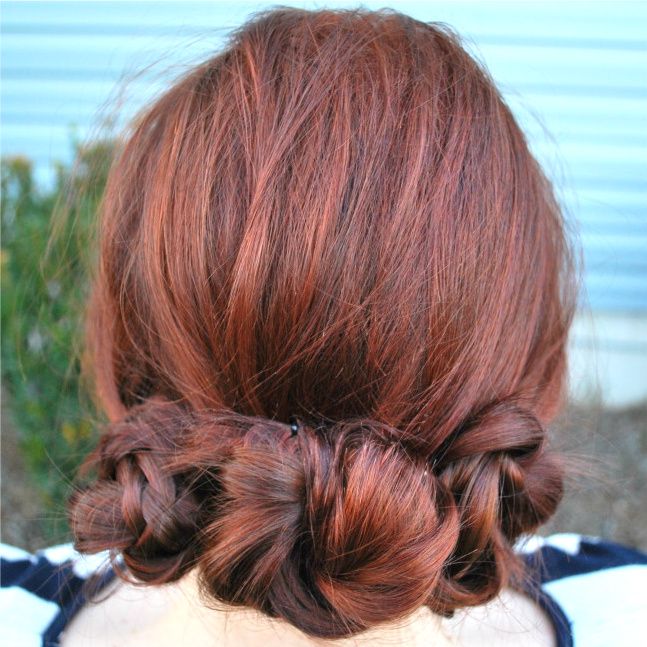 The inspiration
I started here because 1) its supposed to look messy (so I can screw it up a bit) and 2) how hard can a couple of plaits be? Well it turns out very hard. I had real trouble getting 3 even sections behind my back. I think I need a 2 mirror setup (although that might actually make my brain implode). It took about half an hour to do, so its not an everyday style. I think a bit more practice and it might get easier. I might also have to adapt it to cope with my thick hair, I might try it with 5 sections rather than 3.
My attempt
Next up, the real challenge, a waterfall braid. This is a french plait around the head with most of the hair left long. This picture comes from
Love Maegan
and comes with a brilliant video tutorial.
The inspiration

I think this will be a really useful day to day hairstyle as it will keep my hair under control whilst leaving it long. Again, I need more practice, but this was much quicker.
My attempt